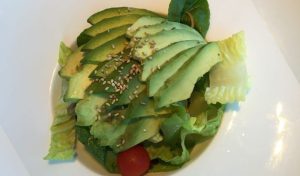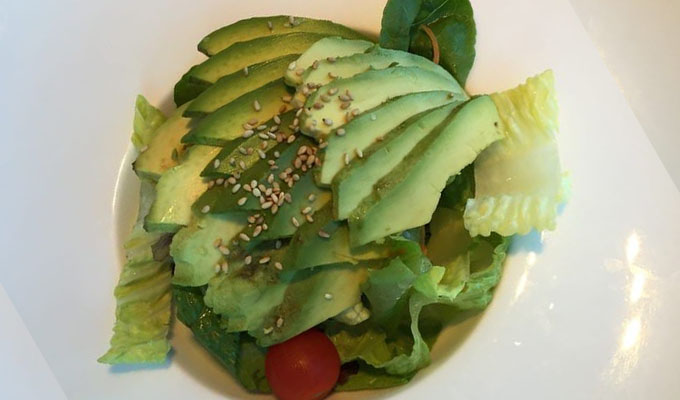 If you look up Japanese food menu near my location, the salad section is inevitably the foremost. However, the salad is only deceptively simple. Luna's avocado salad, for instance, packs a delightful blend of crunchy and chunky. Priced at $6, it is one of the finest instances of inspired flavoring.
Choosing the perfect avocados is vital
Luna chefs follow a very elaborate process to pick the finest avocados. It is a twofold method.
First, we check if the avocado is sufficiently yielding to touch. If it does not yield, it is still taut. If it yields too easily, it is probably overripe. Second, we check the stem. If it is green enough underneath, it is ready to be eaten. If it is brown, the fruit is most certainly overripe.
Cubing ripe avocados the expert's way
Cubing avocados is an art. And Luna's chefs have been known to be artists.
One of the critical steps of the process is removing the pit with a knife. It calls for extreme delicateness and patience. Specifically, the last step is critical, which involves twisting the pit and very gently popping the essence out. However, the avocado should be sufficiently ripe.
The application of jalapeno and garlic
The primary use of jalapeno and garlic is in balancing the degree of spiciness in the salad. Not all customers prefer the same level of spiciness. Consider, for instance, one who looks up Vegetarian Comfort Food Near Me. In that case, the preference is certainly not for spiciness.
However, while using garlic, it is important to avoid a large clove which would make the salad overwhelmingly spicy. At times, the application of fresh herbs is also encouraged, like cilantro.
Cucumbers, olive oil, fresh lime juice
Some of the widely preferred cucumbers include hothouse and mini-Persian cucumbers.
Luna chefs pay special attention to olive oil because that is where the magic happens. Whisking a sprinkling of olive oil into the lime juice adds a degree of sophistication to the final dressing. The significance of lime dressing lies in bringing the salad together, which is vital for packing the taste.
Inspiration is the key to successful cooking. At Luna Asian Bistro, our chefs do not make food simply with the help of ingredients and a dose of technical expertise. Inspiration continues to be our defining mantra, one that helps us cater to the wide-ranging preferences of customers satisfactorily.