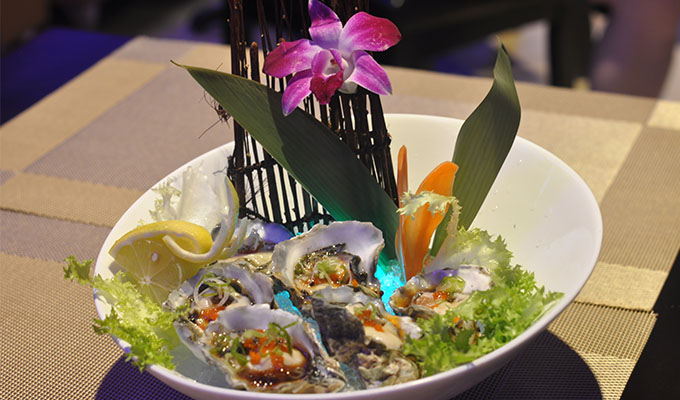 Fusion is the method which has gotten quite popular since people understood, that certain elements from one culture can fit perfectly with certain items of another. Starting with garments, styles of various items, this trend reached food as well. One of the most prominent fusions happened with Asian food and today there are multiple Asian fusion restaurants in Queens for you to try.
Our take on the subject and the result
As a part of this practice and industry for many years now, we at Luna Asian Bistro, understand our importance, responsibility and capability. Since we are committed to our patrons, we are bringing delicious fusion food to the table every day. All you need to do is visit our establishment today and try the food we create. Yes, we offer several authentic dishes, but our focus remains on the fusion part of the creation.
We consider the beverage options too
Along with delivering good food, we have the perfect location and setting on our side as well. Being in Queens, we are actually at the center of food experiment. It is an exciting place to be, especially if you love a challenge and let us assure you that our team of brilliant chefs do love a challenge. Hence, they come up with new dishes and experiments fairly regularly. In addition to the food, you will also find fusion in our beverage section.
Try our delicious fusion concoctions today
If you search for, best rooftop bars near me and if live in a nearby area, ours is the name you will across. Luna Asian Bistro, since its conception has been providing intriguing and delicious beverage concoctions. Along with the regular selection of drinks, you will also come across some of the most interesting beverages you have ever had. Our team puts in a lot of effort to come up with ingenious ideas and formulas and create them.
Our effort in helping the fusion practice and Asian food industry
We cannot claim to be the only ones working in this industry and bringing some sort of revolution but we can easily claim to be a vital part of the same. We are changing the façade and face of fusion food one dish and one patron at a time. Our effort can be more closely observed by visiting our establishment. You can simply come with friends to enjoy a night out or with family or your significant other for a romantic meal. In each instance, you will be pleasantly surprised.