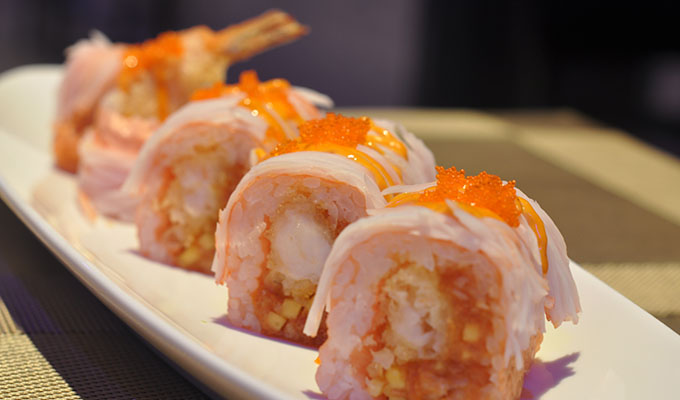 If you and your significant other love sushi, and you want to make a romantic meal out of it, the perfect opportunity is here. After observing people trying romantic gestures and celebrations for years, we have concluded that food is at the core of the matter. After being in this industry for years, we have gained insight and developed a system to help our patrons. As a sushi restaurant in Astoria, we at Luna Asian Bistro are ready to enhance your romantic meal further.
Our sushi menu which we are very proud of
Along with having one of the most diverse sushi menus, we have the perfect setting going as well. We are a rooftop restaurant where you can enjoy a beautiful evening or electric night and delicious food. Since its introduction, sushi has taken the world by storm and every day more and more people are falling in love with this delicacy. Though we are aware of this fact, we are also aware that not using the freshest of ingredients can affect the taste of this dish significantly.
Importance of fresh ingredients
Using sub-quality ingredients is misconduct many sushi places commit and if you have been to one such place before, your perception regarding this food item won't be good and rightly so. We understand what our patrons expect from us and our food. Hence, we deliver the best possible food for each meal and we also use the freshest and most authentic of ingredients. As a result, each of your meals with us will be special and memorable.
A romantic setting is well within your reach and affordability
For an occasion like Valentine's day, we are already prepared, because our beautiful establishment has one of the rarest qualities in the area. We have a rooftop setting. Eating a meal in a cozy setting, under the stars and in an amazing company will make this Valentine's day special. Our sushi menu will be a smart selection for the meal. A romantic meal should not be fussy. It should be a selection of food which you can eat without getting involved too much. Sushi is perfect for that.
Other choices are available too
If you do not want to visit a restaurant, you can search with sushi take out near me. It will be perfect to arrange a nice and romantic meal at home, making your significant other, feel special. So, it is quite clear that whether you are visiting a restaurant or arranging the meal at home, sushi will be a perfect choice.
With the special day just around the corner, you should start planning. We at Luna Asia Bistro are here to help and guide in any way we can.