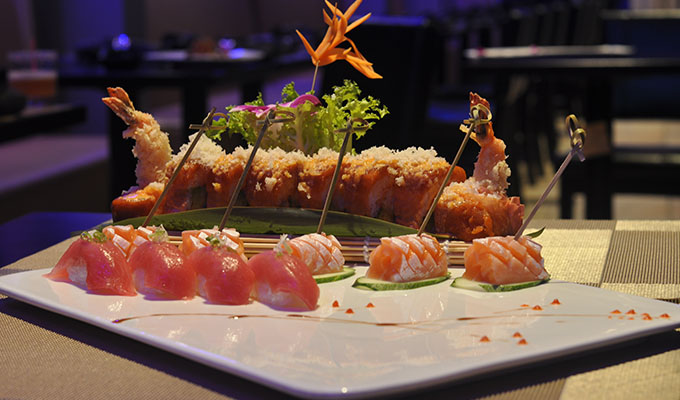 While traditional Japanese food is diverse in every sense of the term, few eateries make an effort to include the sweeping spectrum of delicacies. It is here where Luna Asian Bistro, one of the most excellent Japanese outlets in the city, is a cut above the rest. Our menu has been meticulously designed, encompassing the fascinating sweep of Japanese cuisine, along with extra care for the prices. If you are wondering, 'Where can I pick from the best Japanese food menu near my location?' below are three reasons why you should visit our restaurant.
And yet our inspiration behind the multicolored menu is our diverse customers' diverse tastes. With the ever-evolving taste-consciousness of our customers, we have made it a point to bring up the hidden gems of traditional Japanese cuisine. Also, so far as our menu is concerned, we go the extra mile in incorporating customer feedback to enhance the diversity in our menu.
First and foremost, what distinguishes us from other establishments is the fact that our menu is genuinely diverse. Starting from kitchen appetizers and exotic salads to sushi bar appetizers and fascinating roll combos, we cover all.
Another major reason why our Japanese menu is particularly winsome is that the same is prepared by the chosen experts of the trade. Consequently, the execution, technically speaking, is to the point, with equal visibility provided to each item.
Font-wise, this is particularly significant in that it has obvious psychological, and aesthetic, implications. Also, the presentation style of our menu has been designed, keeping in mind the conventional rule of dining: it starts with salads and ends with beer.
Last but not least, our menu is technically and aesthetically sane. Our experts have taken due cognizance of the symmetric arrangement of the menu. There is measured neatness and décor to the menu so that it is instantly comprehensive and practically effective. If you are wondering, 'Where can I find the finest sushi takeout near me?' try out our establishment where our iconic sushi-bar which boasts such delicacies as Sahshimi deluxe and Chirashi.
As mentioned at the outset, only a few eateries make an effort to incorporate the sheer range of Japanese items. At Luna Asian Bistro, we leave no stone unturned to bring you face-to-face with the very best of core Japanese cuisine.