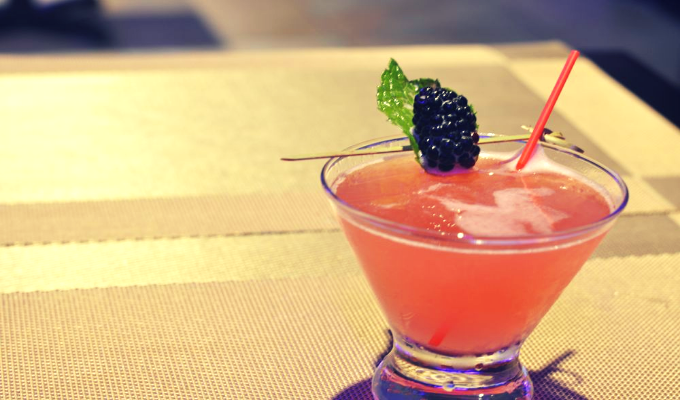 At Luna Asian Bistro, we do not consider ourselves only to be the connoisseurs of some of New York's finest Japanese fusion food; we also take fierce pride in being one of the most popular rooftop bars of Astoria. Luna Asian Bistro doubles as a traditional and fusion Japanese restaurant and a rooftop bar, as well. When you are New York resident, a mere phone search with best rooftop bars near me should reveal a slew of rooftop bars. But, if you wish to experience the finest of ambiance, range of drinks, and prices, then look no further- just head down to our address.
Why Visit Luna Asian Bistro's Rooftop Bar?
Rooftop bars are a new trend that is invading New York, just as every other city. Gone are the days when you would have to head to a dingy bar in the basement with malfunctioning, artificial air conditioning and overcrowded spaces. If you are planning for a night of making merry with good friends, then there cannot be a better option than our humble establishment, as we provide the best assortment of all the ingredients of a fun night out.
Which Cocktails Should You Try at Our Rooftop Bar?
At Luna Asian Bistro we serve a range of drinks including party specials, sake, red wine, white wine and beer. But, if you are in the mood for something zesty and unconventional, then do not forget to try our cocktails; they are immensely popular with our youthful patrons. Some of these cocktails are as follows:
Start off the night by pampering your sweet tooth with the Lucky Lychee cocktail. The drink boasts of jiggers of premium branded vodka, liqueur, lemon and lychee. The vodka and the lemon hit your taste buds first, with the intrinsic flavor of the lychee persists in every after-taste.
The House Mule lays a nice kick on unsuspecting drinkers with it a strong mix of ingredients. Patrons can expect a heady mix of premium-grade vodka, with the tanginess of lime, balanced with some club soda and our special, in-house ginger-agave syrup for good measure.
The Green Lady is as mysterious as a cocktail as it sounds. This strong cocktail gets you a splash of sake and liqueur, along with lime to make things interesting. The cane syrup helps balance the sourness of the lime. So, what makes this drink green? It is the pinch of ground matcha green tea leaves in the mix, of course!
The Pina Taka is a must for tequila lovers. A jigger of tequila thrown over pineapple puree is the cocktail you need to calm your nerves, if you have been letting your hair down too much. The strong drink grounds you with added traces of agave and mint to keep you fresh and awake.
We take special pride in the Jalapeno Ja, as it happens to be one of our most popular cocktails among patrons of all ages. The jalapeno and tequila mix is a rare concoction and burs the taste in your memory for good. Our young customers are exceptionally fond of the smoked chili bitters, which gives a strong smoky flavor to the drink. Do not worry; the cucumber, lime, agave, and sea salt-rubbed rim are a nice palate-cleanser.
What can get better than a night of fun and frolic with your closest friends with these exceptional cocktails for company at a reasonably priced rooftop bar that also happens to serve Japanese cuisine? So, visit Luna Asian Bistro; we look forward to serving you.