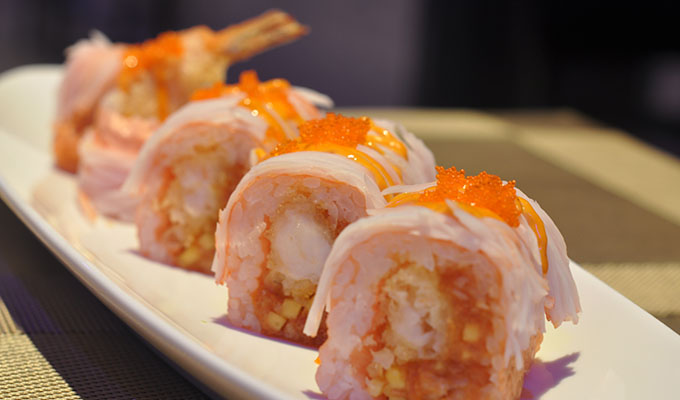 While sushi was considered to be one of the favorite dishes in the houses of Japan, it has now become one of the typical food that has gained popularity throughout the world. Whenever you ask someone about Japanese food, the first thing that you would hear is the name of sushi. There are many reasons for people to get interested in sushi. Here are given some reasons for the popularity of this particular dish.
It Is A Visual Treat
Everyone who has visited a sushi parlor to try out the items has confirmed that those are beautiful. Even if someone did not like the taste of the thing, they have agreed to one point that it is a visual treat. And so most of the people always suggest at least to try the different types of sushi at least once in their lifetime.
It Has Got So Many Items In One
The sushi comes in small pieces. But each of the portions has reached a particular amount of rice which is wrapped around a piece of fish. Again in some cases, vegetables are infused in the sushi. Apart from that, you can also find seaweeds that have been covered around the rice. So as you can see that sushi contains a proper portion of protein, carbohydrate, and even vitamin. So it is undoubtedly a balanced food.
Small Bite Size
When you are visiting a restaurant that serves sushi, make sure to use the chopsticks. As the food items are available in small portions, it becomes easy to eat. However, if you want to avoid using it, then you can certainly order the food at your home and enjoy the treat. All you need to do is search online for Sushi Take Out Near Me and then put your order.
You Can Try Other Foods Along With It
In many different cuisines, after having a particular dish, people become so much stuff that they cannot try out the other items. However, in the case of sushi, you do not need to worry about it. The portions are small enough to try out different dishes. If you are planning to take your lover to a fancy sushi restaurant, make sure to choose one which has got a rooftop. Apart from that, you should also arrange wine. Well, you would not require to think about it if the restaurant already has a bar. For that what you need is to search for Best Rooftop Bars Near Me.
These are some of the reasons for sushi becoming a favorite for everyone.