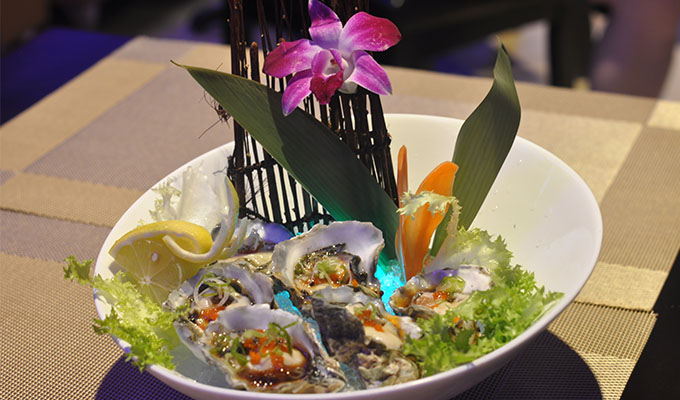 One cannot think well, love well, sleep well, if one has not dined well; or so goes the famous quote by the inimitable Virginia Woolf. But, how can you not dine well, when you visit our humble establishment of Luna Asian Bistro? We take pride in being one of the best Asian fusion restaurants in Queens.
At Luna Asian Bistro, you can taste the most celebrated Japanese delicacies with a Western spin. If you are thinking of why you should drop by our Asian fusion bistro, then here are a few:
1. Amalgamation of two cuisine styles
At our restaurant you can treat your taste buds to the flavors of two different cultures that exist on different sides of the globe. Be it the Spider Roll or the Boston Roll, you will be hard pressed to stop at just one; and this is just the tip of the iceberg. There is so much more on our menu for you, and your friends or family to try.
2. Rooftop dining
Are you tired of consuming your food in a stuffy, congested environment, within four walls? Then fret no more. Imagine sharing a table with your loved one, in an open, rooftop environment where you can enjoy gourmet food with a breath of fresh air. Drown yourself in the exotic aromas that surround you while taking in the panoramic view from this high-rise establishment in Astoria.
3. Live sushi counter
The star of our restaurant is of course our live sushi counter where the 'itamae' or chef prepares your sushi as you like it, right before your eyes. Feast your eyes and stomach simultaneously as the fresh fish delicacies as the culinary wizardry unfolds before your eyes.
4. Fresh ingredients, fresh food
As mentioned above, our esteemed guests can enjoy the preparation of their food right before their eyes. But how can there be fresh food without fresh ingredients? Because, we stock the freshest fish, vegetables and meat, off the market for you! This is how we ensure that every bite you take is succulent, healthy and hygienic.
5. Alcohol service
For our customers who enjoy a little mood modification on the side with a gourmet meal, we have an alcohol counter that serves some of the most exotic variety of cocktails imaginable. Drink responsibly, make merry, and head home happy when you visit our bistro!
6. Hygienic environment
At our bistro we value hygiene as one of the perquisites of a good restaurant. Ensuring that our esteemed customers enjoy the cleanest of dining environments guarantees clean plates and cutlery, wiped dry table-tops and dust-free furnishings.
So, look no further if you live in Astoria, or if you are visiting Queens. Just search for a sushi take out near me on your phone, and head down to our address. We are waiting to serve you to the best of our efforts!